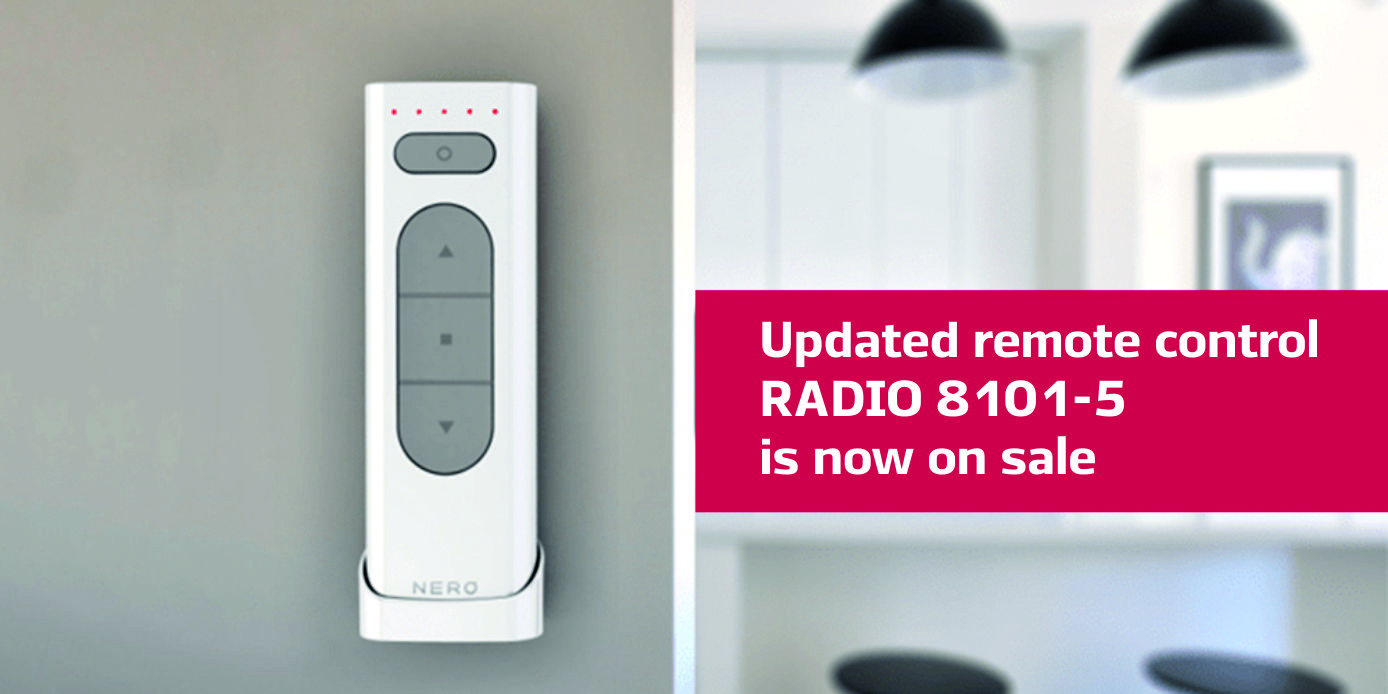 Complete your offer of automatic roller shutters with the updated

white Radio 8101-5

remote control.

The modern design and improved functionality differs it from the previous version.
Feedback.

The backlight of the remote control will blink if the command is not executed. It is convenient if the object is out of sight.
Improved radio protocol.

It allows the remote control to overcome interference better yet and increases the range capacity. Furthermore, the remote control is fully compatible with previous generations of Radio receivers.
Hacking protection.

Unauthorized copying of remote controls is practically excluded since the dynamic signal of the receiver is encrypted.
Upgradeability.

Remote update via the 8767 mini-server will further expand the user functionality.
It's worth noting that the price of the remote control remained the same. The remote control can control roller shutters, roller blinds, motorized roller gates, as well as lighting, sockets and other electrical loads.